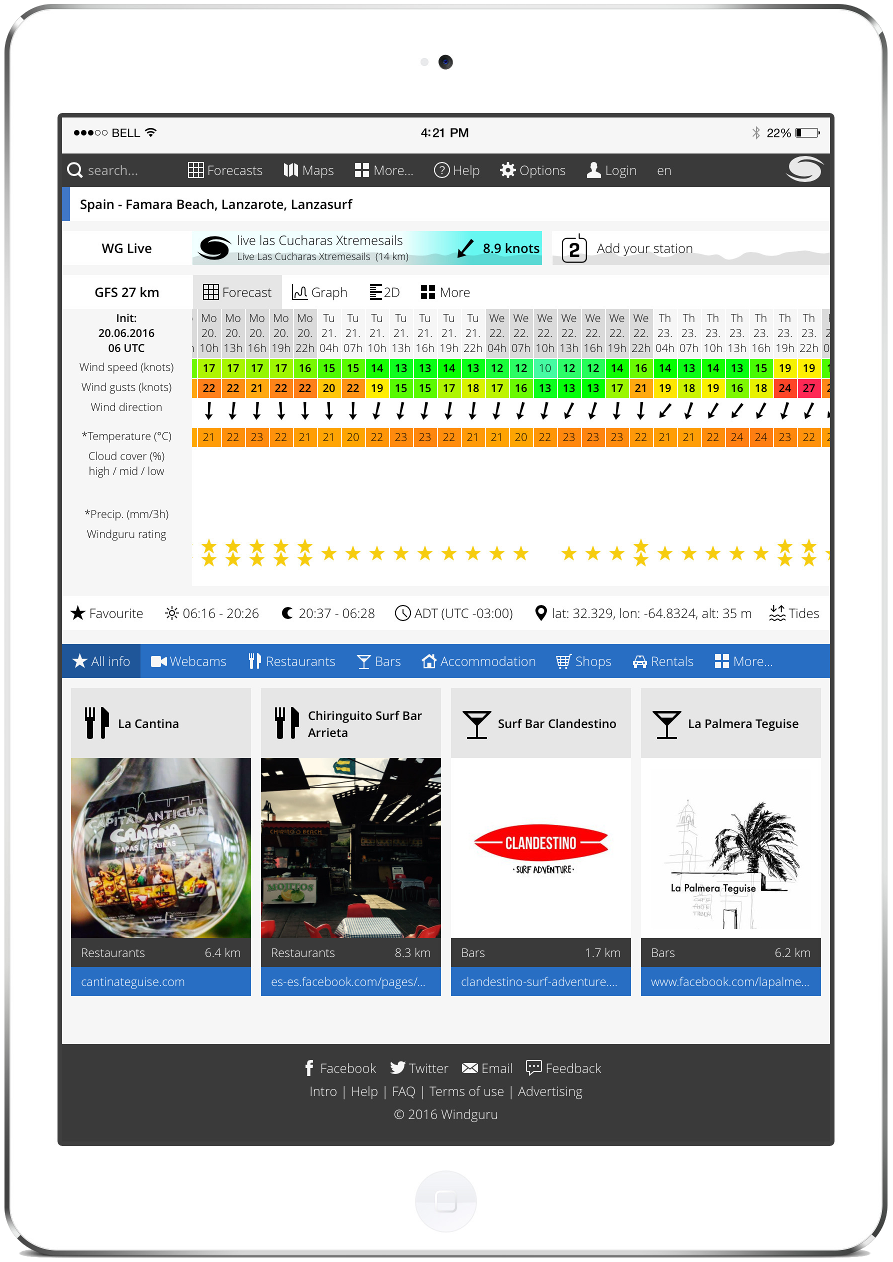 Introduce Your Service to Windguru users
Windguru directory is our new service designed to present local services to Windguru users. It is very natural to present your business profile on the main Windguru or Live wind page of your location.
Our Windguru users are active in your business location! For sure we all need to eat, sleep and party somewhere! Local services and businesses are always needed.
How it works
Your profile will feature on the main forecast page at your spot. Individual service profiles will rotate in order to get the same number of displays.
The Windguru system makes the traffic and profile positioning fair for all profiles. Your logo will be present on all forecast pages in the radius of 20 km from your business location. The profile has the hyperlink to your main webpage or Facebook page.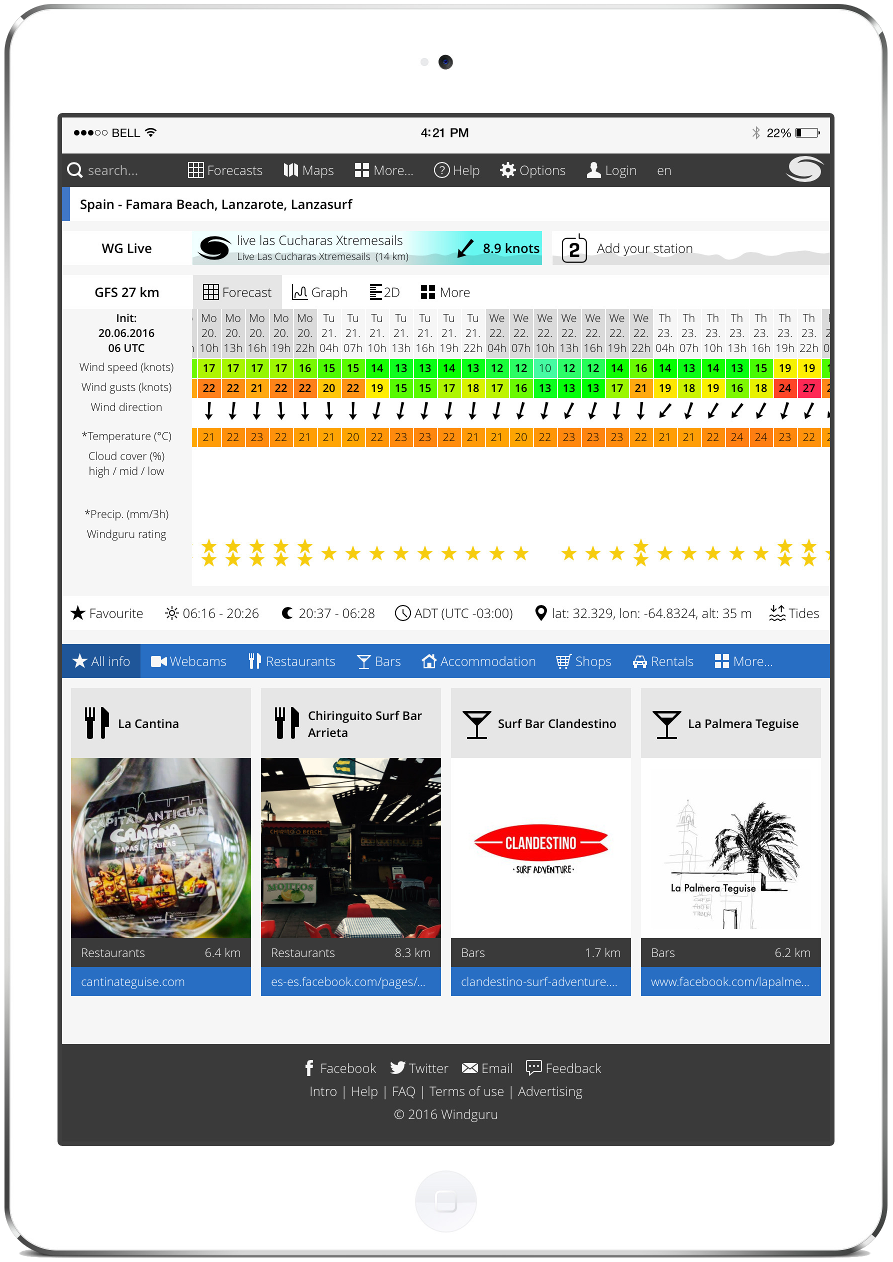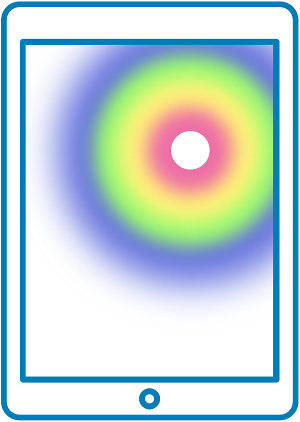 Know the traffic of Windguru users for your spot
Are the kiteboarders, surfers, windsurfers, sailors and other wind fanatics potential clients of your business or service? Is your business visible at your spot under Windguru live wind & forecast coverage?
Windguru has more then 30 million visits every month worldwide! We know the exact number of visits at each individual forecast spot, so it's easy to check the traffic for your spot.
Be part of Windguru
Our users that check the forecast for your spot are already taking part in their sports on the beach nearby! They are already in your area or they will travel to your area soon.
Be part of windguru and our users will find your service(s) easily.
Services our users look for
Local schools or surf shops, bars and restaurants, hotels and any accommodation providers, car and gear rentals or music clubs etc. Do you organise events in your area? These are all the typical services our users require each time they take part in their sports.
Get listed
Create a simple user account, define your main business activity, location, upload your logo or picture. Your profile is ready in no time
3 month trial for free
Listing for one year: EUR 50,-
Early birds who join now: EUR 40,- (3 + 12 months)
Early birds get more traffic as we start!
GET LISTED NOW
FREE trial for 3 months